We are pleased to announce the four judges for our REV event, taking place on Friday, October 13, 2017. REV is a new event for First National Bank & Trust, and consists of small business owners and entrepreneurs that apply to pitch their business in front of a panel of four judges for a change to win up to $10,000.
We are proud to present the four judges (two internal employees, two external community members) that applicants will pitch to and be interviewed by at the REV event.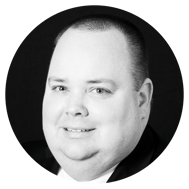 Josh Shofner, Market President for First National Bank & Trust
During his time at First National Bank and Trust Company, Josh has served as a board member with other non-profit organizations such as the Clinton YMCA, Clinton Rotary and as a school board member in a neighboring district for over 13 years. Shofner resides in Weldon with his wife and their 12-year-old daughter.
Shofner said he looks forward to finding additional ways to Ignite Prosperity® within the community through REV and is eager to see who will step up to the competition.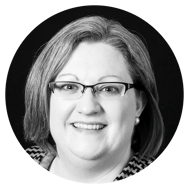 Rachel Costello, VP of Personal Banking
Rachel Costello has been with First National Bank and Trust Company for seven years, and she currently serves as VP of Personal Banking. With her accounting background and her Bachelors Degree from Millikin University, she realizes how an event like this can impact a small business startup. With over 15 years of banking experience and an entrepreneurial family spirit, Rachel hopes this inaugural REV event will help Ignite Prosperity® in our community!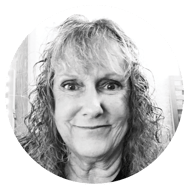 Marian Brisard, Director of the Clinton Chamber of Commerce
Marian Brisard resides in Clinton, Illinois with her husband Douglas. Together, they have three adult children and six grandchildren. She has been with the Clinton Chamber of Commerce since January, 2000 where she started as a part-time secretary, moved on to Office Manager, and later became the Executive Director. As a representative of the Chamber of Commerce, she enjoys the interaction with not only the Chamber members, but the public in general. "Clinton is a great place to live, and I'm proud to call it my hometown."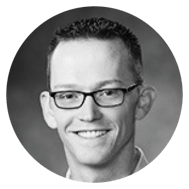 David Torbert, Baum Chevrolet Buick
David Torbert is employed at Baum Chevrolet Buick in Clinton as an internet sales consultant. His goal is to engage current and prospective customers to drive sales, and to find unique opportunities that benefit the customer, too.
Prior to joining Baum Chevrolet Buick, Torbert logged more than a decade of experience in communications, having worked five years as a corporate communications writer for Nebraska-based News Link. Torbert also served as a staff writer for the Lincoln (Nebraska) Journal Star, and as sports editor for The Clinton Journal.
Locally, Torbert serves as president of DeWitt County Development Council, and is on the executive board for Big Brothers Big Sisters of DeWitt County.