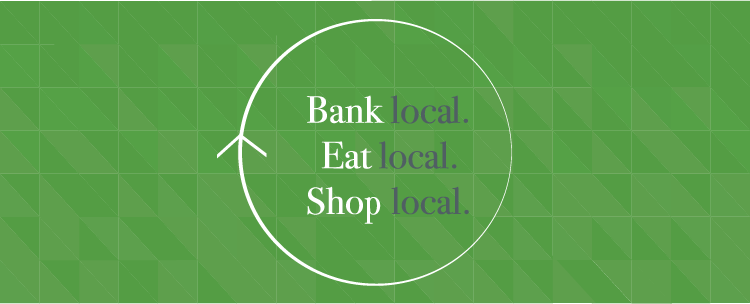 At First National Bank, we believe that a community is only as strong as its local businesses. This is why we have made it one of our top priorities to spotlight local businesses in Illinois. This week we are highlighting The Buttered Bun, and interviewed Lauren and Andrew Johnson, owners of the business.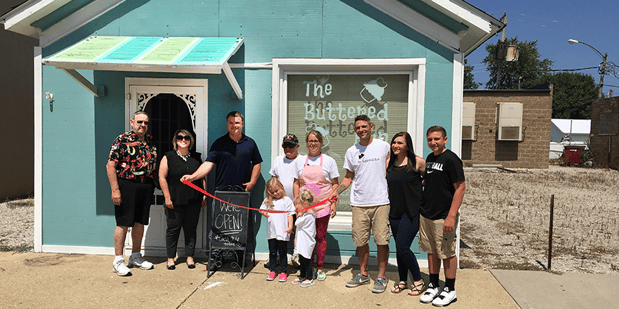 Tell us about yourselves.
Andrew, 37, and Lauren, 32, are both Clinton natives currently living in Wapella and owning/operating two businesses in Maroa. Together, they have four children (Maci, Max, Kendall and Collins). Andrew is employed as an electrician at Archer Daniels Midland in Decatur. Lauren works full time at their Bakery, "The Buttered Bun," and also coordinates rentals and events at The Painted Bunting.
How many employees do you have?
Currently, we are a family-run business, although we hope to add employees soon.
Why did you want to start a business in Maroa, Ill.?
Lauren once talked about owning a bakery with her late mother. Lauren was already baking treats for friends from home when the former "Fireplace" was for sale in Maroa. Once (and a still) a rental venue, we had hopes to use it as a rental venue on the weekends and a bakery during the week. Instead of remodeling the kitchen for commercial baking, our family purchased the bakery that had been for sale a block down the street.
What do you like most about the community?
Solidarity. No matter what happens, the community always seems to come together – whether in crisis or celebration – to show support and offer encouragement.
How are you personally involved in the community?
We are both members of the Weldon Springs Foundation, and coordinate and sponsor free events and fundraisers at The Painted Bunting. Lauren facilitates the local National Brain Tumor Society fundraisers (and has been asked to serve on the 2018 NBTS Advisory Committee); volunteers at the local YMCA (also in conjunction with the DeWitt County Human Resource Center); writes a column for the Clinton Journal; a Girl Scout Leader Daisy Leader; and currently the Village Clerk and Water Collector for Wapella.
Where is your business located?
The Buttered Bun is located at 115 W. Main St. in Maroa and our rental venue (The Painted Bunting that features arts and humanities classes and events), is located at 109 E. Main St. in Maroa.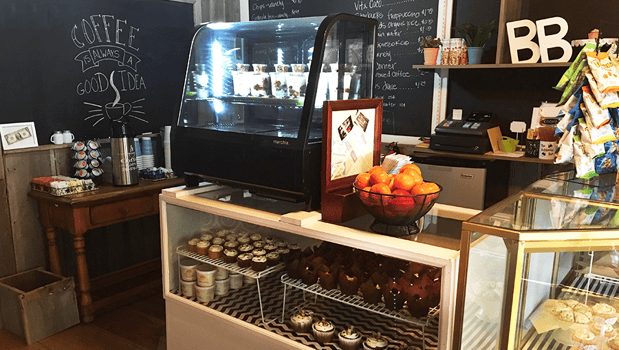 What services do you offer?
We offer a variety of breakfast and lunch options with an additional variety of freshly made baked items. Also, we offer gluten-free, vegetarian and even vegan pre-packaged items (and occasionally freshly baked allergen friendly foods). We have gift items available, showcasing and supporting several local small businesses. We take personal orders and even offer Coffee Corner coffee sometimes!
What do you offer that other businesses similar to you can't?
We offer a variety of food and gift items that are not currently prevalent in the area (some do not currently exist at all).
Specials?
There are often specials. Check our Facebook daily for updates.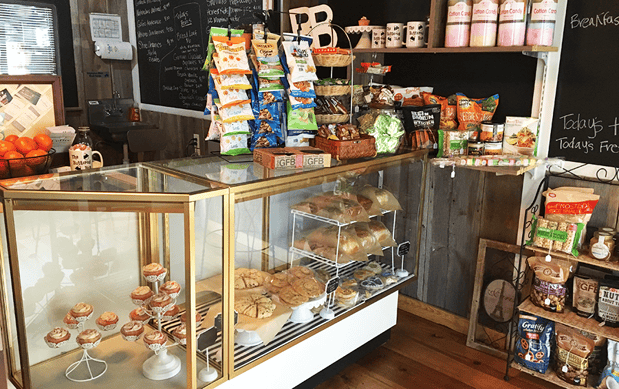 Anymore plans for the future?
We would like to expand to offer longer hours and a larger variety of options. Eventually, we would like to offer catering and/or delivery options, possibly. With us only recently opening, it is hard to tell what is in the future but we know it will be good!
Are you open to suggestions?
Absolutely! We want to be able to offer what the customers are looking for and give the best customer service possible.
Where do you want your business to be in five years?
I see our business expanding to be bigger and better in the future, offering a variety of new options.
Give your best pitch for why people should choose to shop local.
When you shop local, you are not only helping your friends and local families, but the community. Our businesses love to give back to our community and we are able to do that with help from our customers. One of our favorite parts of our shop is that we are able to showcase locally made items - not only ours - but from throughout the community as well.
Is there anything else you would like to add?
We want to thank everyone for their overwhelming generosity and support. We have been so welcomed and it has been amazing!
To learn more about The Battered Bun visit www.facebook.com/thebutteredbunbakery.
Do you own a local business and would like featured in our Eat, Shop Bank Campaign? Email us at marketing@firstnbt.com.