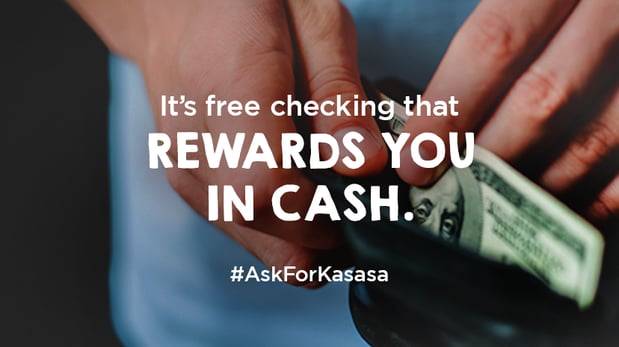 One of the greatest lessons I've learned happened the other day with my nine-year-old son - of all places! The conversation involved saving his allowance. By the time finished, it had come full circle and he said, "Well, I don't plan to get rich quick Mom!"
At that point that I realized each penny really does count…at any age!
This brings me to my introduction of a wonderful new product we offer at First National Bank and Trust known as KASASA®. KASASA is a funny name for a product that offers you the opportunity to make money doing the things you probably do already!
KASASA offers interest-bearing or cash-back checking account options that are deposited directly into your account each month. Not to mention that you can also get ATM refunds and have the option to add on a KASASA Saver that allows you to earn as much as three times the current savings rates.
How awesome is that?!
Learn more about the following KASASA accounts:
I have been amazed at the recent reaction from our friends and neighbors that have been able to participate in such a unique product. This is a chance for us to give back to our clients and community by helping you save a little more at a time! Like some people say, it all starts with a little!
I encourage you to check out the links above or come in and visit myself or any of our bankers to find out how you can take advantage of KASASA for yourself.
We would love the opportunity to help you earn some extra cash, especially with the holidays just around the corner.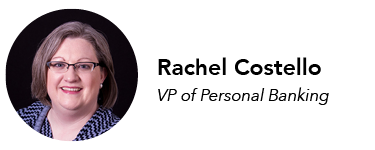 ---

Rachel joined First National Bank and Trust Company in October 2010, and today she serves as the Vice President of Personal Banking. Her work experience includes four years with a Central Florida credit union, six years as a marketing and project support coordinator in Decatur, Illinois, and her most recent tenure with FNBT. During her time with First National Bank and Trust Company, Rachel has been involved in customer service, personal banking and lending functions. Rachel is a proud Millikin University Alumni, having received her Bachelor's Degree in Management and Organizational Leadership, cum laude, in 2005. Since 2017, she has served on the Clinton Community YMCA as a board member and enjoys community based projects.