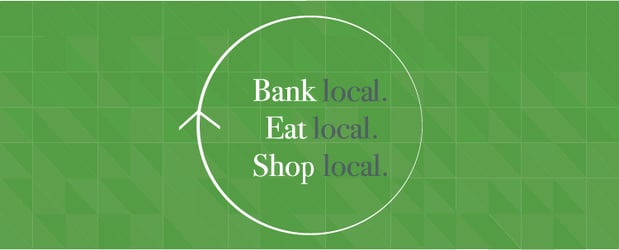 "Owning The Flower Corner has been exciting, challenging and most of all rewarding. From my employees, other local businesses and my customers I am thankful to be part of this community." – Judy Van Fossan

At First National Bank and Trust we believe that a community is only as strong as its local businesses. This is why we have made it one of our top priorities to spotlight local businesses in DeWitt County. This week we are highlighting The Flower Corner, and interviewed owner, Judy Van Fosson.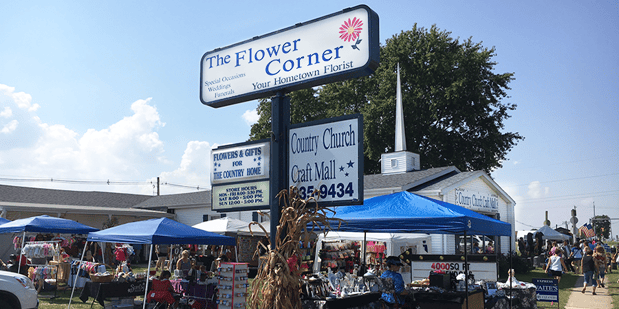 Tell us about yourself
I grew up in Lane, Ill. I spent several years working in various positions before purchasing The Flower Corner nearly 20 years ago. I enjoy spending time with my family and especially my two grandchildren.
How many employees do you have?
We currently have five employees.
Why did you want to start a business in Clinton, Illinois?
I always wanted to own my own business and provide a service to the community. I consider owning The Flower Corner a great blessing. I love Clinton and am thankful to be able to support the community.
What do you like most about the community?
Clinton has a hometown feel and yet we continue to make strides in growing the community. I like that the entire town supports local businesses and we support each other.
How are you personally involved in the community?
I live in Clinton and believe that is very important. In addition, I am involved with local charities, shop locally and purchase vehicles in Clinton. I enjoy giving back to the community.
Where is your business located?
1160 Route 54 West
Clinton, IL 61727
What services do you offer?
We offer floral design, crafts, vendor consignment, furniture, outdoor decorations, dry cleaning and special events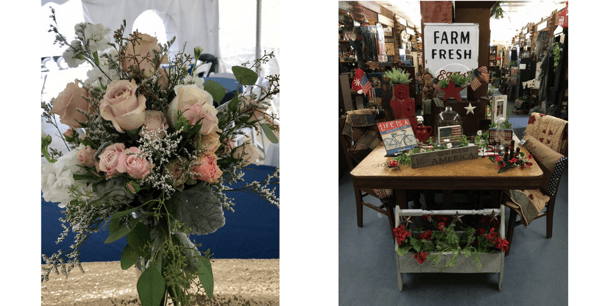 What do you offer that other businesses similar to you can't?
We are unique in the way that we are a full service floral shop and also have a large selection of gifts for the home. We can take a particular craft item and add some fresh or silk flowers to create a truly custom gift.
Specials?
We give away a fresh floral arrangement each month. In addition, we have various sales throughout the year.
Anymore plans for the future?
We have recently added a website to order flowers online and increased our social media presence. We are always looking at new services or products we can offer our customers. We have discussed introducing DIY nights in which our customers can create a floral arrangement or a craft item.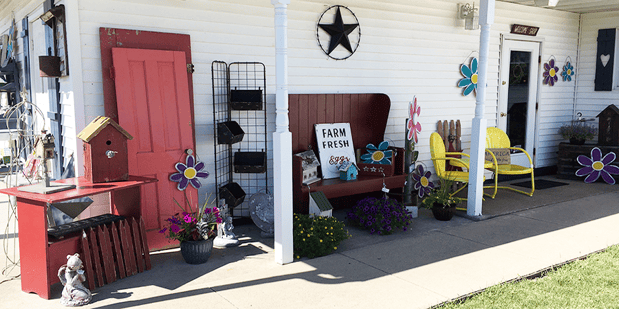 Are you open to suggestions?
Yes we are always open to hearing new ideas. That is what makes this business exciting!
Where do you want your business to be in five years?
I would like to see the business continue to try new things. My belief in trying new products and services is you have to continue learning what the customer wants.
Give your best pitch for why people should choose to shop local.
Shopping local provides local jobs, direct income back into the community and it creates the need for business. If no one shopped local, local businesses would not survive!
To learn more about The Flower Corner, visit www.countrychurchcraftmall.com or call (217) 935-9434.
To be featured in our Eat, Shop Bank campaign, email marketing@firstnbt.com.