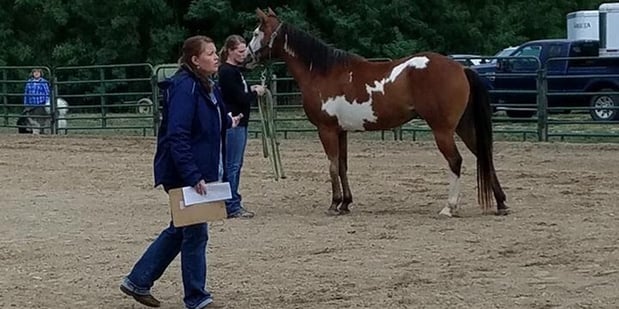 At First National Bank and Trust, we believe in giving back to our communities. As a result of this strong belief in volunteerism, we are spotlighting some of our employees who use their spare time to give back to the community. This week we are featuring Maggie Beitz, VP of Ag and Business Banking at First National Bank and 4-H/FFA volunteer.
Tell us about the local 4-H or FFA group.
The DeWitt County Extension Unit works in conjunction with Piatt and Macon counties to offer educational programming in agriculture, local foods, small farms, leadership, nutrition and wellness, horticulture, 4-H and youth development, community and economic development and consumer sciences. Just remember, you don't have to be from a farm or agriculture background to join 4-H! They have something for everyone; from aerospace, sewing, crafts, and woodworking, to dog obedience classes, livestock shows, scrapbooking and so much more! You can find more information on their website.
Clinton FFA has a very active FFA Chapter, thanks to Ag advisor Jamison Holt. FFA is an intra-curricular student organization for those interested in agriculture and leadership. Again, you do not have to live on a farm to participate! They offer career development events such as parliamentary procedure, livestock and soil judging and more. The organization has many leadership and travel opportunities both at the chapter, section and state level. Visit their website for more information.
Can anyone join 4-H or FFA?
4-H is open to any youth who was at least 8 years old but not yet 19 on September 1, 2017. The Cloverbud club, membership is reserved for kids who were 5 to 7 years of age on September 1, 2017. FFA is open to any high school student in good standing.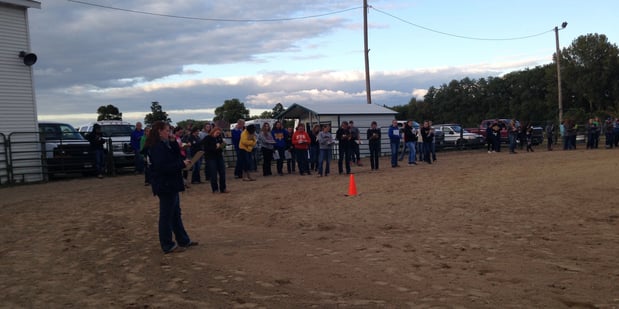 How can the community help?
Get involved! Volunteer, sponsor, or donate! Whether you're able to donate money, supplies or your time; they're all important for the success and future of these organizations.
Why do you think is it important to get involved in your community?
The satisfaction and pride that comes from helping others is a good reason to be involved. When you commit your time and effort to your community, you help make it a better place for you and for your family. While you are involved, you meet new people and make friends. Even in a small community, you have the opportunity to connect with people you maybe only know casually. Everyone has talents and skills. Being involved allows you to use your skills to make a positive difference while helping your community.
How does First National Bank give back to DeWitt County 4-H? First National Bank and Trust Company recently donated $3,500 toward the DeWitt County 4-H Foundation. The gift will be used to help with fairground improvements, specifically an updated kitchen.
This month, hear Maggie Beitz on WYXY 99.1, Agriculture Market Chat each day at 1:50 p.m. Contact Maggie at (217) 935-7461 for your agricultural and business banking needs.

Maggie Beitz joined First National Bank & Trusty Company in July of 2017 and currently serves as VP of Ag and Business Banking. Her previous work experience includes commercial banking, credit analyst and ag lending along with grain merchandising. She works with producers and small businesses on all of their banking needs. Beitz attended Lake Land College in Mattoon, Illinois and completed her Bachelor's degree in Agriculture at Southern Illinois University in Carbondale, Illinois.
For more information about First National Bank and Trust Company visit firstnbtc.com or call (217) 935-2148.