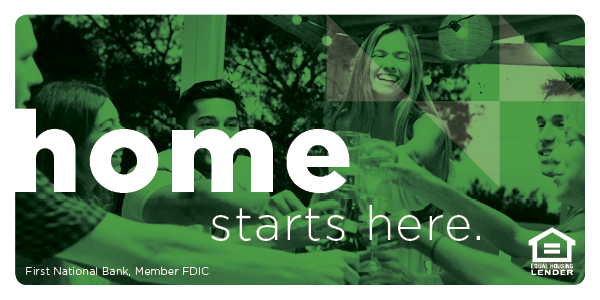 Our goal is make sure your loan process is as quick and painless as possible, so we've created a quick list of Do's and Don'ts for home financing.
DO
Do make all payments on time.
Do tell us about any property you own.
Do keep working with your current employer.
Do keep all your paystubs and bank statements.
Do ask any questions you have. There are NO bad questions.
Do return our phone calls (everything we request will be needed ASAP).
Do consult with us before you make any changes within your company. (Ex: pay raise, shift switch, position, move)
Do tell us if plans change how you will pay off debt or save money for a down payment.


DON'T
Don't transfer any money.
Don't open any new credit.
Don't apply for any new credit.
Don't make any unusual cash deposits.
Don't take out an unsecured loan to use for down payment purposes.
Need a mortgage loan? When you finance a home with First National Bank and Trust, you'll be surprised at how simple it is. First National Bank and Trust offers conventional, VA and FHA mortgages. We also offer construction loans, home equity loans and home equity lines of credit.Whether you are a first time home buyer or you are ready to buy your next house, we have options for you.
For more information or to pre-qualify for your First National Bank and Trust mortgage, contact us today!