First National Bank and Trust understands that savings account rates are typically low. This is why we are now offering an account that offers a great rate combined with total liquidity. We have found that many people don't want to tie up all of their funds in fixed term CDs and would like to keep part of their money in easy-to-access cash.
Introducing the Companion Deposit Account - An account to accompany newly issued CDs that provides savers the best in savings - HIGH YIELD and NO COMMITMENTS.
The Companion Deposit Account provides just this. You are able to have the best of both worlds with some funds locked into a great paying CD and funds available in a great paying deposit account, of which this balance can be accessed at any time.
New First National Bank and Trust CD account holders are eligible for our premium priced Companion Deposit Account of equal or lesser size to your new CD. This high-yield savings approach appeals to all stakeholders because of its well-priced long-term nature.
This product combines the most attractive promotional features of CDs and savings:
Open and fund like a CD.
High yield like a CD.
Variable rate like a savings account.
Withdraw any time, like a savings account.
Like Limited Edition Savings, this special deposit account does not allow additional deposits.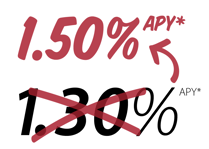 First National Bank and Trust not only offers outstanding CD rates, but is now offering a 1.50* deposit account which can be opened in companion with your new CD.
Contact First National Bank at (217) 935-2148 to take advantage of this great opportunity!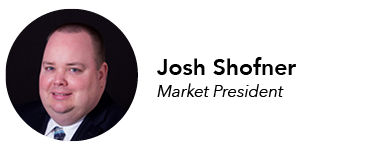 Update 8/9/2018: This product was featured by The Daily Nonpareil in an article titled "Midwest banks follow after TS Bank's lead." Read the article here.
---
*APY=Annual Percentage Yield. The APY for the Companion Deposit Account is effective as of July 11, 2018. Rate is subject to change at any time. Companion Deposit Account must be opened or funded the same day as the associated time deposit (CD). No minimum deposit required to open. No minimum balance requirement or monthly service charge. No transaction fee. Interest compounded monthly, credited monthly. Unlimited withdrawals in person. Personal accounts only. Member FDIC.