When it comes to estate planning there are many misconceptions. You don't want to limit yourself and create a less than ideal decision based on a lack of information, so we work to clear up any popular misconceptions.
One common belief is that trusts are only for the rich. When you think of a trust you may find yourself thinking about the Michael Jackson Family Trust or the Disney Family Trust, but there are many other reasons to create a trust. Below are a few reasons why you may want to set up a trust within your will (testamentary trust), or a trust while you are still living.
Investment management – Although investment management services can be found throughout the financial services industry, investment management through a trust will continue through various life cycles. Investments can be managed through the original owners' life and on through the lineage named within the trust. While a broker or investment firm may seem like a logical choice, using a corporate trustee will not only lock in the investment expertise, but the fiduciary standard in looking out for your best interest. Trust departments come qualified with the expertise and knowledge in finance and investments to provide a clear and sensible direction for not only traditional investments but complex investments like real estate and hedge funds as well.
Beneficiaries' poor habits or lack of knowledge – A trust can provide a missing element or skill if the grantor is concerned with a beneficiary's lack of knowledge, skill, or business acumen. If the grantor wants to be assured of the protection and security of the property they have accumulated, creating a trust may be an ideal way to relieve some of their concerns. Not only can a trust assist with investment management as discussed above, but a trust can help limit a beneficiary's spending if they have poor money habits. There is an extra level of control with a trust that will provide the grantor knowledge that their beneficiaries will receive appropriate care.
Privacy from probate – When a living trust is created the property is legally owned by the trust, minimizing the cost, time and publicity involved with probate. Probate is the legal process that takes place once someone dies – including validating a will, inventorying property, paying debts and taxes and distributing remaining property. Because these assets don't go through probate when in a trust, the assets and whom you leave them to are kept private. When a last will and testament is filed for probate, anyone, including your neighbors, disinherited heirs and bill collectors can read your will and other documents that have been filed with the probate court.
Children – A trust can be created for a child that is under the age of 18 in order to help the money be managed until they reach a designated age. A trust can also be created to protect any children from a previous marriage. The use of trusts can enable the grantor to arrange his or her property so it is directed to the intended beneficiaries and protected from others. Lastly a trust can be created for any child(ren) with special needs. The key is placing any assets or funds that are meant for that child into a special needs trust. The trust will shelter these assets in order for that beneficiary to continue receiving government benefits and not placing these benefits in jeopardy.
Hear it straight from Matt in the video by clicking the photo or here.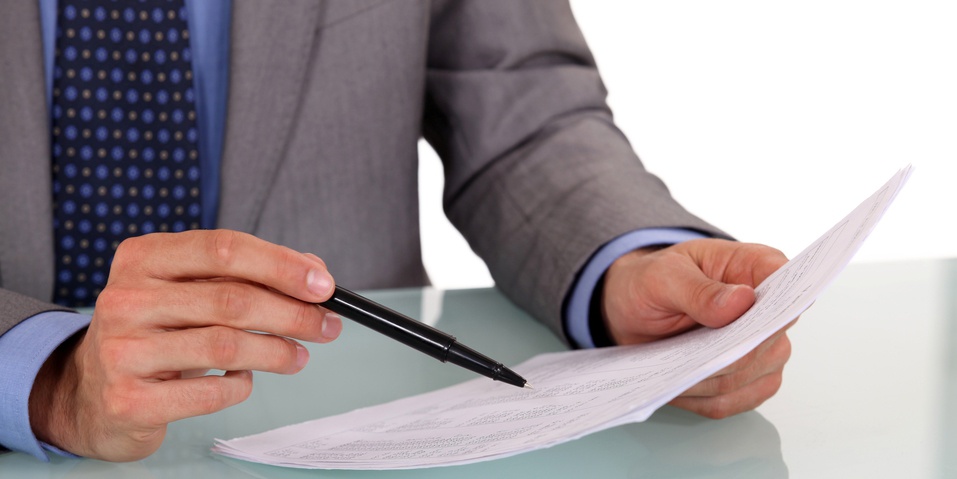 Death and incapacitation are painful, unexpected, and loaded with financial problems. A trust won't remove any of this trauma, but it will help lessen family strain by simplifying matters and keeping the estate running. While these are some of the big reasons to create a trust, we are happy to discuss all options for you and your family here at First National Bank and Trust.
Call me at 217-935-7456 and consider us as your trusted resource for peace of mind when it comes to estate planning.

Matt was named Fiduciary Officer and VP for First National Bank and Trust Company in December 2018, helping clients to meet their prosperity goals through investment and estate planning. Prior to joining FNBT, Matt had risk and compliance analysis experience at State Farm Bank in Bloomington, Ill. Matt is a proud Illinois State University Alumni, receiving his B.S. in Finance with an emphasis in Financial Planning. He has continued his education journey, earning other designations including the Chartered Financial Consultant designation. In addition to his bank service, Matt became a member of the Clinton Rotary Club in April of 2019 and became a board member for the Warner Hospital & Health Services Foundation in May of 2019.
About First National Bank and Trust Co: First National Bank & Trust Company is a community bank located in Clinton, Illinois. Dedicated to community prosperity, the bank was chartered in 1872 under the name DeWitt County National Bank. The name was changed First National Bank and Trust Company in 1974, and was acquired by TS Banking Group in 2017. With $186 million in assets, First National Bank is dedicated to community reinvestment and gives 10% of its net income back to the community. For more information visit firstnbtc.com.