This is a common question we get asked and not to ruin the surprise but the answer is "it depends". Leaning towards investing, you may have more money in the long-run. However, if being debt free is your objective, then paying off a mortgage can liberate you from most people's largest debt. In this blog, we will dive a little deeper into strategies for your extra cash flow, what choices clients typically make and the options available.
Paying down your mortgage before investing
For simplicity, below are some assumptions if you wanted to pay down your mortgage before investing:
$150,000, 30 year mortgage
3.5 percent APR
$400 per month available to pay or invest
Now through our assumptions, without any additional payments toward principal, you will pay $673.57 to principal and interest each month. Over the 30-year period, you will end up paying $92,485.20 in interest and $242,485.20 total, or around 62 percent more than your initial loan.
Now applying the $400 to your mortgage each month will bring your monthly payment up to $1,073.57. Doing this will cut your mortgage down from 30 years to just under 15 years, lowering your total interest paid from $92,485.20 to $42,952.74. The best part of this is when paying the extra $400 a month and after the mortgage is paid off in just under 15 years, you now freed up $1,073.57 a month!
Investing extra cash instead of paying down your mortgage
This example has more variables to impact your end result, because investments do go up and down. For demonstration, let's assume you place the $400 a month into an S&P 500 index which may average an annualized return of 8 percent. A $400 monthly investment at 8 percent average return for 30 years gives you an estimated nest egg of $596,143.78. This number is far greater than the amount of interest you would be paying on your mortgage over a 30-year period in this example. However, no investment return is guaranteed, you may not earn near the estimated total and the investment may lose value.
Your options
With the answer already spoiled, "it depends", this decision comes down to how you feel and what makes sense for your financial goals. Is your goal to save for the long-term and add to your retirement nest egg? Are you someone who wants to be debt-free and financially independent sooner? As local financial advisors, these are questions we can help you walk through and answer for your financial plan. Other options can include a mixture of splitting money up into investments and paying additional on principal and not focusing on one method more than the other.
No matter where you find yourself in the great debate of investing vs. paying down your mortgage, know you are not alone. If you need any assistance to think through options including but not limited to refinancing, investing, paying additional mortgage principal, then contact us today at 217.935.2148. We are always happy to help you understand and plan for your financial success.


---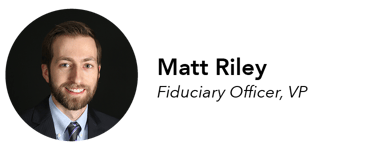 Matt Riley was named Fiduciary Officer and VP for First National Bank and Trust Company in December 2018, helping clients to meet their prosperity goals through investment and estate planning. Prior to joining FNBT, Matt had risk and compliance analysis experience at State Farm Bank in Bloomington, Ill. Matt is a proud Illinois State University Alumni, receiving his B.S. in Finance with an emphasis in Financial Planning. He has continued his education journey, earning other designations including the Chartered Financial Consultant designation. In addition to his bank service, Matt became a member of the Clinton Rotary Club in April of 2019 and became a board member for the Warner Hospital & Health Services Foundation in May of 2019.
Investment products offered by First National Bank are: • Not a Deposit • Not FDIC Insured • Not Insured by any Federal Government Agency • Not Guaranteed by the Bank • May Go Down in Value