Michelle Witzke wanted to give Clinton-area teenagers a place to hang out and have fun while staying safe. That place is The Vault.
"The Vault exists to provide a fun and positive environment for social, academic and spiritual growth where teens can be encouraged to reach their full potential through a variety of opportunities and services," Witzke said.
The impetus for Witzke's vision came from the 2016 Illinois Youth Survey county-by-county report results for DeWitt County, which showed that 42 percent of 8th graders struggle with depression, 51 percent of 10th graders have experienced bullying, 25 percent of 12th graders have suicidal thoughts and 14 percent of 12th graders are engaged in illicit drug use – all above the state average.
"Along with high teen pregnancy rates, below average college attendance, and the fact that there are no youth or community center spaces in all of the 405 square miles of DeWitt County, the data makes it clear," The Vault website states about the nonprofit's creation. "Something must be done."
The Vault organization purchased its building on Lincoln's Square in Clinton in June of 2017 and opened in October of 2018.
The Vault offers free tutoring and mentoring, enrichment classes, a student run cafe, lounge areas for gaming, movies and board games, stage and multipurpose area for karaoke, open mic night, concerts, study area with free WIFI, a ping pong, pool table, community service opportunities, gaga ball, mini bowling alley, shuffleboard, giant Connect Four, giant art wall and living mural and crisis resources.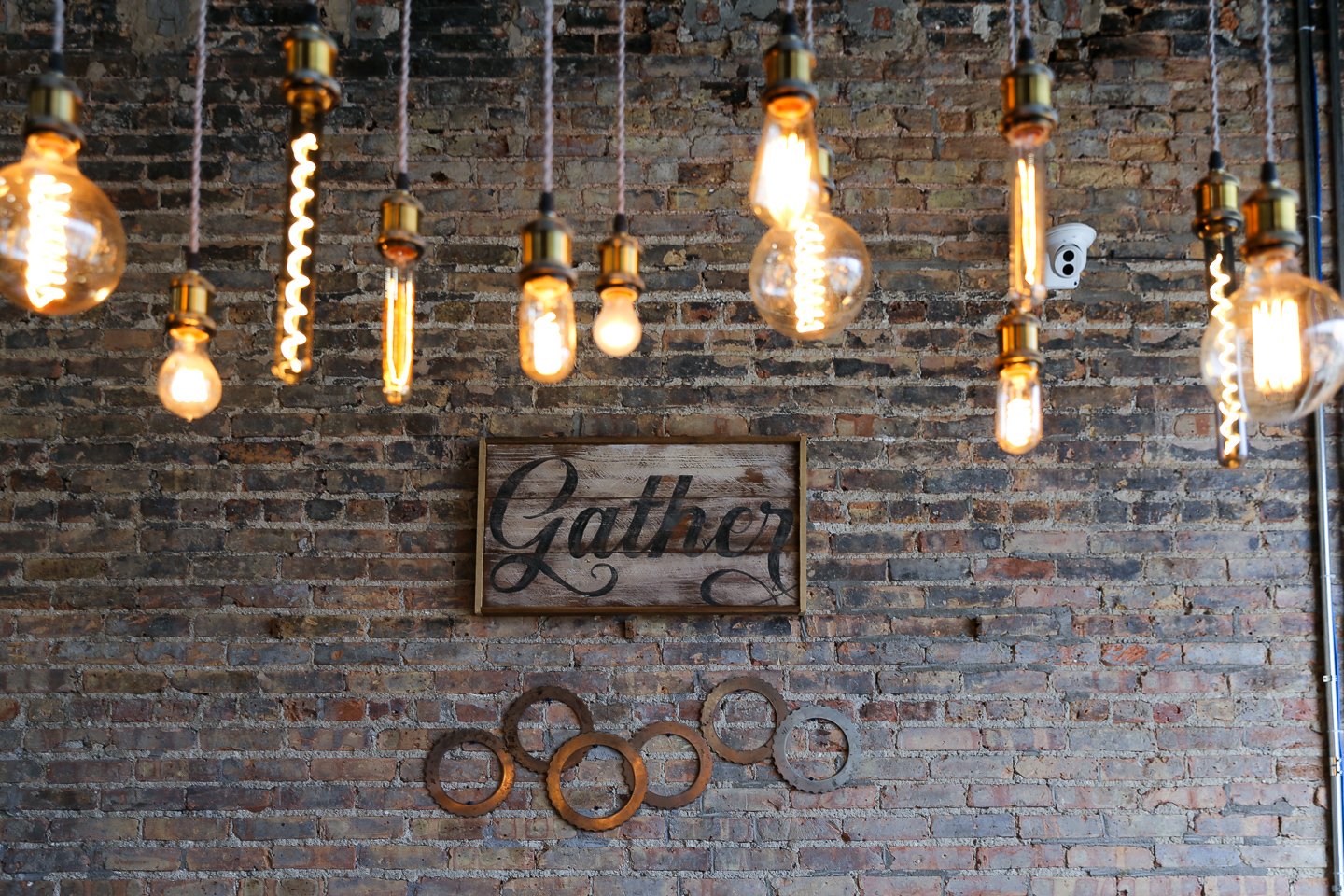 The Vault also offers leadership opportunities to youth, who help shape the mission and direction of the organization. Witzke said there are 37 student leaders from junior and high school that meet to plan events and programs, troubleshoot any issues, help with fundraisers and plan and implement marketing.
Programs hosted by The Vault include entrepreneur camp, cooking classes, art classes, yoga, Fear Factor, ninja night, Nerf wars, live music and more. The Vault hosted a community night to show gratitude and recognition for people that make a difference in kids' lives. It has hosted speakers to help adults who work with teens to assist in effective communication. There's also The Vault's Got Talent competition.
To help fund The Vault's mission, the organization rents out its space. Witzke and crew entered the First National Bank and Trust Company REV business pitch competition last year and earned second place, good for $3,000. The winnings were put toward the purchase of tables, chairs and other items for use in renting out the facility to help generate income.
"It is an amazing blessing," Witzke said, noting they've used the purchases on multiple rentals so far. "It has been amazing to be able to tell potential renters that we have tables and chairs to accommodate very large events. Most people find that to be a great convenience which makes our venue more appealing than others that cannot offer that option."
The 2019 REV competition will take place at 1 p.m. on Nov. 1 at First National Bank and Trust, 2 Kelli Court, in Clinton. Applications are due by Oct. 14. For more information go to firstnbtc.com/rev.
The Vault has rented out the facility for baby showers, graduations parties, birthday parties, youth groups, family reunions, special education classes and more.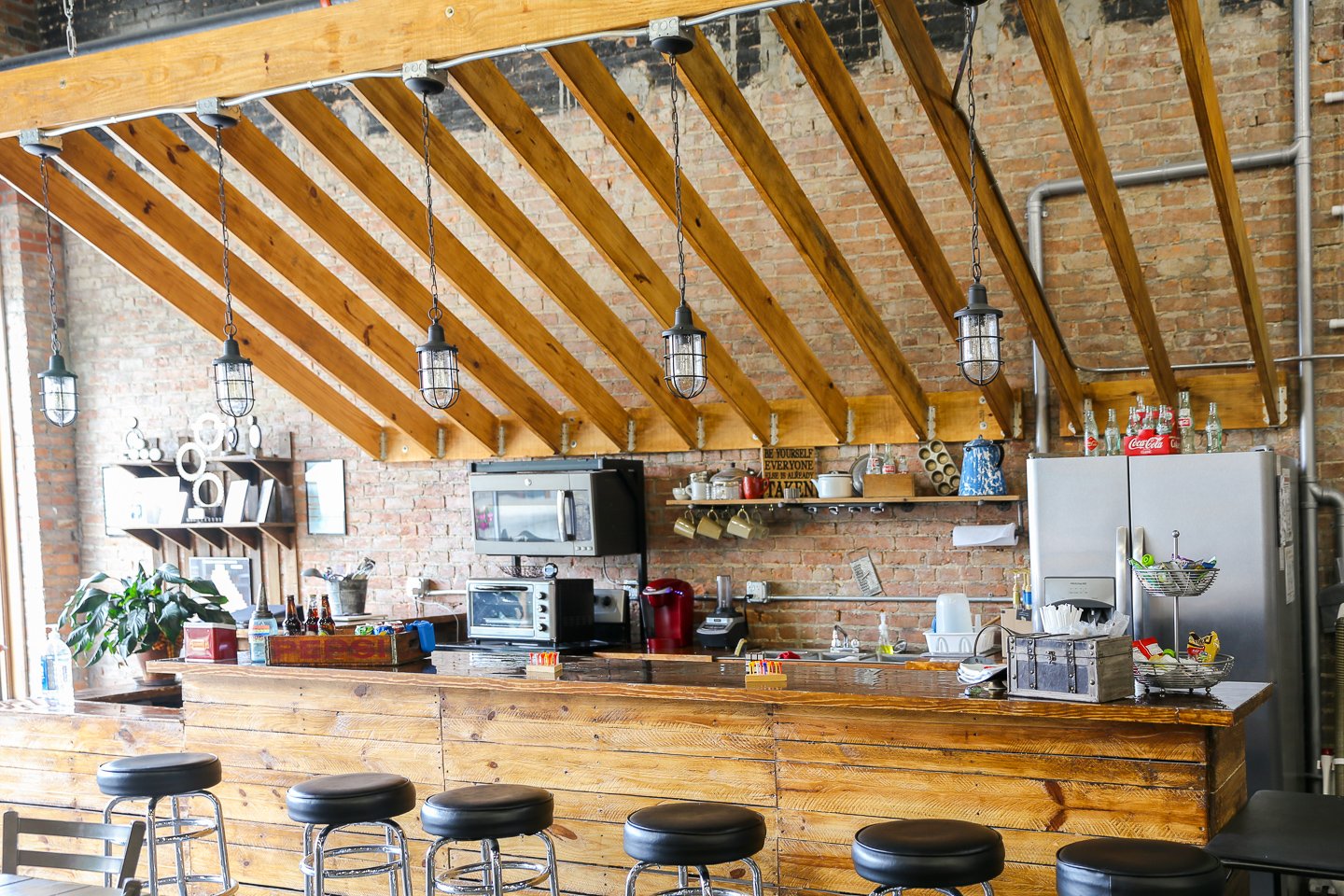 Witzke said she and her team had a great time participating in REV.
"It was great to give the kids on our team this professional opportunity to pitch the idea. I think it was a great real-world experience for them, and the panel was professional but not intimidating," she said. "We have shared of this wonderful opportunity with other businesses and how REV is trying to support small businesses and nonprofits with some startup expenses that will help them to get on their feet and ultimately have greater revenue opportunity for their business to succeed. I know we will continue to have earnings increased due to the convenience of having a large supply of tables and chairs on location."
For more information go to thevaultclinton.org, visit The Vault Facebook page or call 217-934-4003.
About First National Bank and Trust Co: First National Bank & Trust Company is a community bank located in Clinton, Illinois. Dedicated to community prosperity, the bank was chartered in 1872 under the name DeWitt County National Bank. The name was changed to First National Bank and Trust Company in 1974, and was acquired by TS Banking Group in 2017. With $181 million in assets, First National Bank is dedicated to community reinvestment and gives 10 percent of its net income back to the community. For more information visit firstnbtc.com.