First National Bank and Trust is passionate about helping our local communities create prosperity. Not only are we focused on individual families but also nonprofits and small businesses that are looking for a trusted financial partner to assist them in accomplishing their goals. This emphasis allows us to have an impact on keeping and growing the financial health of our friends, families and communities.
We are service and client oriented. We believe that by being an active, positive force within our communities, we can assist nonprofits in accomplishing their local missions. We do this in many ways: employee volunteerism, reinvesting 10 percent of pre-tax profits back into our community and by providing fiduciary and investment risk management services to nonprofit organizations to help them preserve and grow their endowments.
Employee Volunteerism
Our employees spend time in the community volunteering as a group and paying success forward. Projects have included serving meals, working at food banks, assisting in refurbishing a home and more. Our organization is so passionate about service to their communities that all employees are given 50 hours of volunteer time off a year to give back to the organizations that are meaningful to them. Over the last two years, FNBT employees have volunteered over 900 hours. Additionally, many employees are board members for local nonprofit agencies.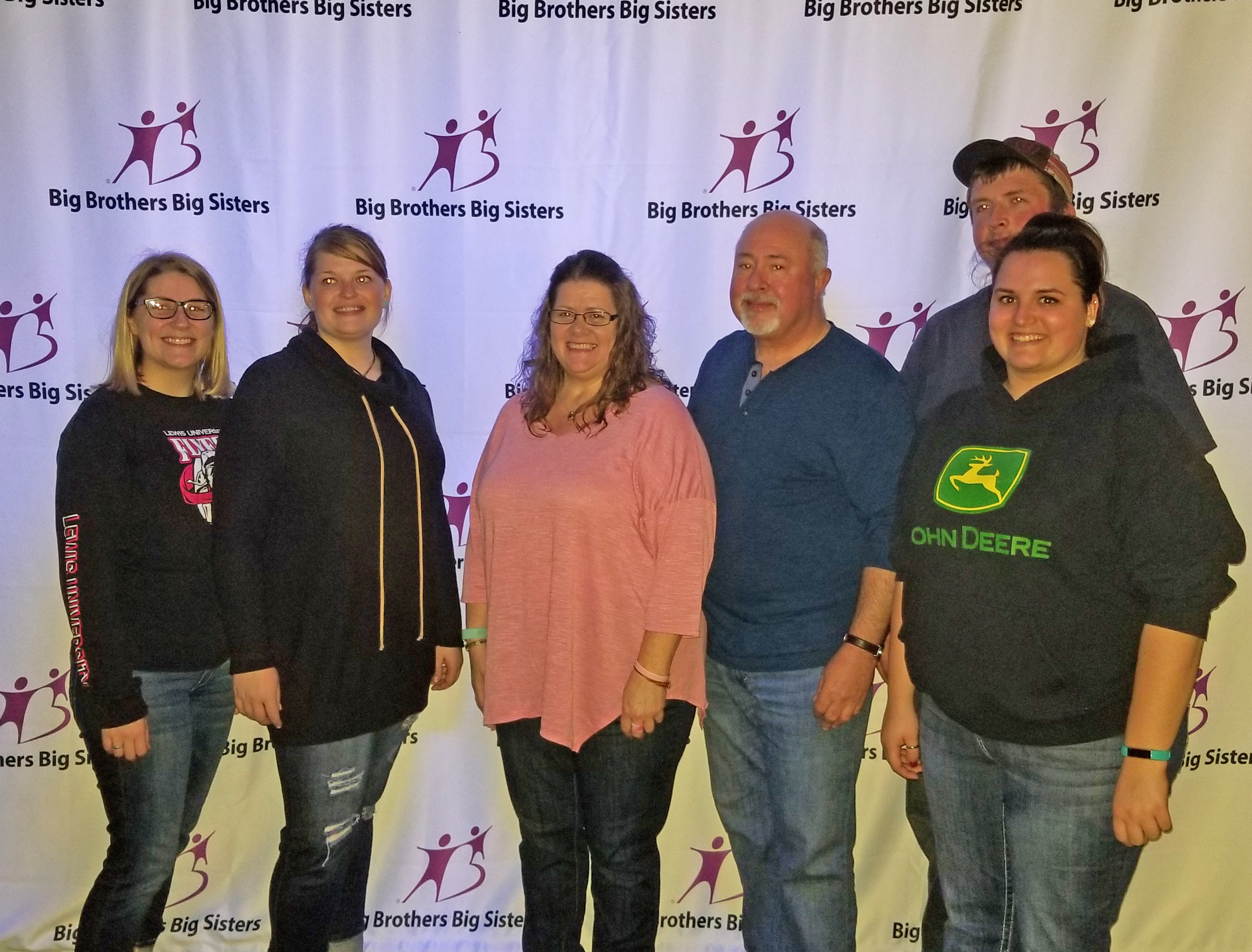 Community Reinvestment
We are very intentional about our company values and strive to live these out with others in our community. We know that local organizations need our support, which is why we are proud to reinvest 10 percent of our pre-tax income back into the community we serve. This reinvestment is made in the form of sponsorships, donations to local nonprofits, and support of the local schools through the TS Institute, a non-profit dedicated to financial literacy to DeWitt County. We know that by making an impact on the financial life of local organizations, it will in turn make a positive impact on the community individuals.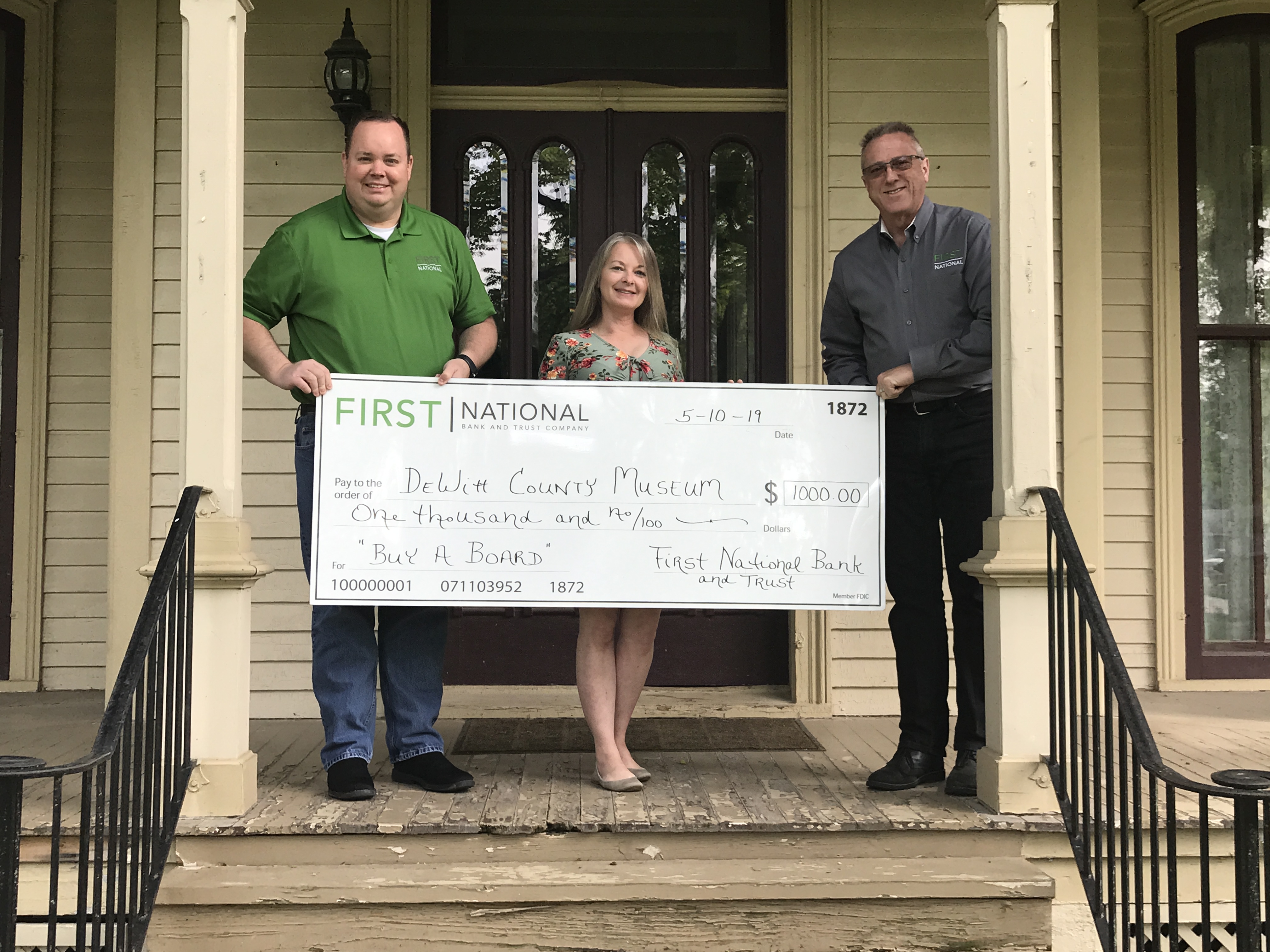 Fiduciary and Investment Risk Management Services
By embracing our fiduciary responsibility, our clients and their ongoing financial legacies are at the forefront of everything we do. The foundation of our investment* philosophy is optimizing returns through managing risk. We do this by educating our clients about the risks within their financial plan and then implementing the best risk-based plan that fits their goals. We work closely with nonprofit organizations to help manage or create their endowment funds, minimizing risk while not sacrificing return. We craft our portfolios with downside market risk as a primary focus, while not compromising the opportunity for healthy returns. If the stock market is down 30 percent, a nonprofit cannot afford its portfolio to be down 30 percent and still be able to fulfill its mission.
Being a trusted partner to local nonprofits and small businesses is at the heart of who First National Bank and Trust is and who we want to serve. Your success is our success.
We'd love to work with area nonprofits, businesses and individuals. For more information about how First National Bank and Trust can help spur your success call us at 217-935-2148.
*Investment products are: Not a Deposit, Not FDIC Insured, Not Insured by any Federal Government Agency, Not Guaranteed by the Bank, May Go Down in Value
About First National Bank and Trust Co: First National Bank & Trust Company is a community bank located in Clinton, Illinois. Dedicated to community prosperity, the bank was chartered in 1872 under the name DeWitt County National Bank. The name was changed First National Bank and Trust Company in 1974, and was acquired by TS Banking Group in 2017. With $186 million in assets, First National Bank is dedicated to community reinvestment and gives 10% of its net income back to the community. For more information visit firstnbtc.com.