Casie McClellan's daughter Rya inspired her to create a clothing boutique.
Rya is "my little world," she said, and a driving force behind McClellan's decision to open My Little World Children's Boutique.
"Now my husband and I are blessed with two 'little worlds' in our life, Rya and Reese," McClellan said.
My Little World opened on Mother's Day 2017 and offers clothing for women, girls, toddlers and infants. McClellan said you can find her at vendor shows, purchase via Facebook or book an appointment to shop at the storefront at 107 E. Main St. in Maroa.
"I love boutique clothing and the beautiful experience it provides. I wanted to bring a selection of children's clothing to all of your little worlds out there," she said. "We have also expanded to offer a women's selection of clothing."
McClellan said the business has received a boost since taking third place in the 2018 First National Bank and Trust REV business pitch competition. McClellan earned $2,000, which she used to purchase a custom tent with the My Little World logo to use at vendor shows.
"It allows our customers to find us easier at these locations," she said. "We are so blessed to have this unique tent."
REV offers entrepreneurs and business owners the chance to win up to $10,000, with First National Bank and Trust partnering with the DeWitt County Economic Development Council to help provide an opportunity for business growth.
"The pitch experience allows you a chance to reflect on your business growth. I really enjoyed being able to interact with the judges and pitch my business, which I have worked so hard to build," McClellan said. "Not only does this experience allow you to reflect, but it helps you recognize goals to set for the future of your business."
This year's REV competition will be held at 1 p.m. on Nov. 1 at the bank, 2 Kelli Court. The event is accepting applications through Oct. 14. Contestants will be judged on their pitch, marketing, personal investment level and exit strategy.
"Rev is an amazing opportunity that First National Bank and Trust offers to help small businesses. We are so fortunate to have a unique tent that allows our business to stand out amongst many tents at vendor shows," McClellan said. "Our customers can find our location better. REV has helped us reach more customers."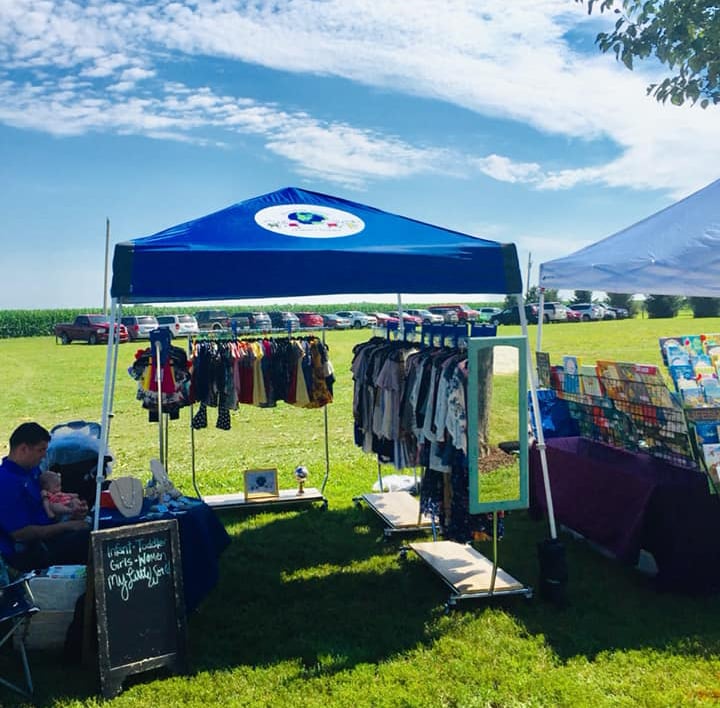 The bank and council will accept five businesses into the competition. Entrants will have ten minutes to pitch their business concepts to a panel four of judges, followed by questions from the panel of judges, made up of bank officials and other area business and development stakeholders.
Apply now – go to firstnbtc.com/rev for a chance to enter the competition. Email completed applications to marketing@firstnbtc.com or drop it off at the bank, 2 Kelli Court, Clinton, IL, 61727.
For more information on My Little World Children's Boutique go to their website, https://www.shopmylittleworld.com, or their Facebook page.
About First National Bank and Trust Co: First National Bank & Trust Company is a community bank located in Clinton, Illinois. Dedicated to community prosperity, the bank was chartered in 1872 under the name DeWitt County National Bank. The name was changed to First National Bank and Trust Company in 1974, and was acquired by TS Banking Group in 2017. With $181 million in assets, First National Bank is dedicated to community reinvestment and gives 10 percent of its net income back to the community. For more information visit firstnbtc.com.