With the advent of the most recent tax law changes, leasing may have lost its luster when it comes to options for financing equipment. The traditional appeal to lease over outright purchase has generally been the tax advantages. But with the renewed and increased Section 179 depreciation rules in the 2018 Tax Cuts and Jobs Act passed by Congress, that appeal may no longer be relevant. After all, now a business owner can elect to take the full purchase price of equipment as a deduction under the rule.
So why would someone lease instead of buying outright?
Well, there are some valid reasons why a lease just might be the right tool for your next equipment procurement. First, consider that many leases require limited or even no down payment. In a year when working capital may be tight – or even negative – coming up with the down payment for that needed upgrade to your equipment line may be difficult or even seem impossible.
Second, consider a capital lease. A capital lease often offers the same limited down payment, but also affords you the ability to also take that Section 179 election. A capital lease is often referred to as a lease to own. Your intent is to own the leased equipment at the end of the term. In a capital lease you are considered the owner, even though the equipment is leased. That is true only in the capital lease transaction. So you get the tax benefit of ownership, and the low or no down payment advantage of a lease.
Third, if you're working on a project such as grain storage facility, machine shed, livestock facility or another type of building or structure, the Section 179 rules don't apply to these. So a tax lease would offer you the ability to take the full lease payment as a deduction, versus the prolonged depreciation schedules required in the tax code. A tax lease is a type of lease, generally with a 25 percent or higher residual remaining at the end of the term, similar to a balloon payment. To qualify as a lease under the tax code, certain requirements exist. For more on this, you should consult your tax adviser prior to entering into a lease contract to determine if it is the right financing option for you.
If you come to First National Bank and Trust, there are some additional advantages to leasing. Our lease program offers you the ability to lease new or used equipment. Many lease offerings are for new equipment only. We can offer both.
Our leases have fixed rates for the entire term, yet we can accommodate variable payments for seasonal businesses that have cash flow coming in at varying times during the year. In addition, we will never charge you a fee in the event you need to get out of the lease prior to the end of the contractual lease term. No penalties for early payoff.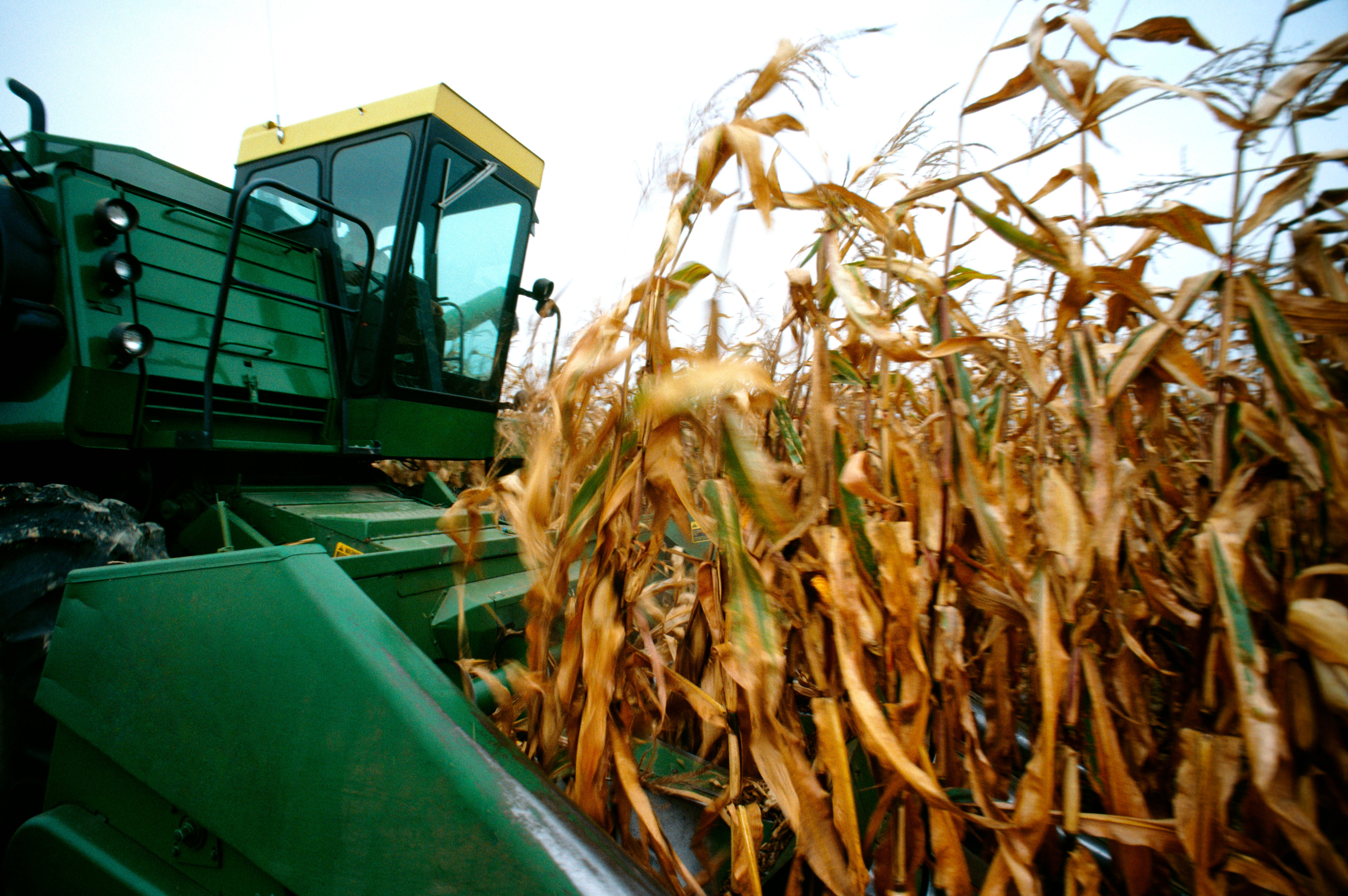 We also allow modifications to your lease without a fee, should something come up, that causes a need to rework your lease payment schedule. Finally, our lease program offers what we call an "accordion feature." Simply put, this allows you to increase or decrease your payment year-to-year, depending on the need for additional tax shelter.
This feature applies to a traditional tax lease should you decide that would be the better option for you, versus a capital lease. We offer both, the traditional tax lease or the capital lease option. We know of no other programs that allow this flexibility.
So, if you thought leasing wasn't really a viable option for you, maybe it's time to rethink that. Whether you are an agricultural producer, a manufacturing business owner, operate a construction business, restaurant, medical or dental practice or are an elected official serving a local municipality, we have a lease for you.
Born and raised on a farm in Iroquois County, Watseka, IL, Brian Ash began working with First National Bank in January of 2019 as VP of Ag and Business banking. He has 34 years of banking and lending experience, and has a B.S. in Agriculture from University of Illinois.
About First National Bank and Trust Co: First National Bank & Trust Company is a community bank located in Clinton, Illinois. Dedicated to community prosperity, the bank was chartered in 1872 under the name DeWitt County National Bank. The name was changed to First National Bank and Trust Company in 1974, and was acquired by TS Banking Group in 2017. With $181 million in assets, First National Bank is dedicated to community reinvestment and gives 10 percent of its net income back to the community. For more information visit firstnbtc.com.