Some of us may be familiar with Leona Helmsley's decision to create a $2 million trust for her Maltese dog, Trouble, when Ms. Helmsley passed away in 2007. This seems outrageous and a little more than eccentric, but pet trusts are now recognized in all 50 states as of May 2016. The 2017-2018 American Pet Products Association National Pet Ownership Survey notes 68 percent (84.6 million) U.S. households have pets.
My wife and I joined that 68 percent this past year. Kona has been a wonderful addition to the family.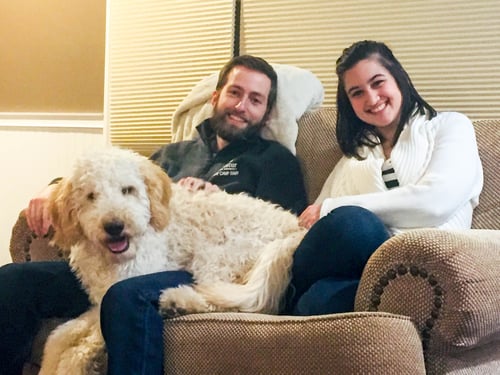 Similar to having a healthcare proxy or a will, we are now faced with the reality that Kona should be a part of our estate planning documents. Including a pet in your estate plan can help you ensure that they will receive the care they need for the rest of their life, while giving you as the pet owner some peace of mind. Below are some steps for pet owners to take to ensure your furry, scaled, or underwater loved one is taken care of.
Select a guardian for your pet
Similar to estate planning for a child, you will want to meet with the selected caregiver to share expectations and ensure they are not hesitant for this important responsibility. You will want to be clear about your intentions and work with your attorney to put them in writing. If plans are not made for your pet to go with a specific guardian, that pet may end up being part of the estate and divided up in probate. This means they could be treated similar to your house, car, or smoothie maker.
Formalize plans, with detailed instructions, in a pet trust or pet protection agreement
A legally binding agreement can provide for the care of your pets when the owner is incapable of caring for them. A pet trust appoints a trustee who bears responsibility for managing the funds and providing care. Regular payments can be made to the caregiver for food and basic needs. The trust can also lay out specific instructions for the amount and type of food the pet should have, any medical needs or veterinarians used, and even the daily exercise routines a pet is used to. All of this information may be especially useful immediately following the death of an owner.
Select a remainder beneficiary
A remainder beneficiary is the person or organization that will receive any funds left in a trust after the pet would pass away. The beneficiary could be an animal-oriented charity, or it could be your pets' child (depending on your states laws). When Carlotta Liebenstein, a German Countess, died in 1992 she left an inheritance for her German Shepherd Gunther III. When Gunther III passed away, that inheritance had grown to $372 million and went to his son Gunther IV.
Whether making estate plans for your family or pet, First National Bank and Trust is here during the entire process. Consider us to be a trusted resource for you and your family. The peace of mind that comes from having your estate plan in place is priceless.
For more information about pet trust laws across the U.S. visit the American Society for the Prevention of Cruelty to Animals (aspca.org).


---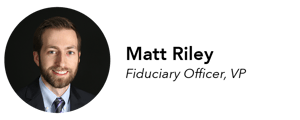 Matt Riley was named Fiduciary Officer, VP, for First National Bank and Trust Company in January 2019. Riley has four years of experience in risk analysis, serving most recently as a Risk and Compliance Analyst at State Farm Bank in Bloomington, Ill. As a Fiduciary Officer, Riley will manage First National Bank's trust portfolio while helping clients find new ways to meet their prosperity goals. He will focus on growing the portfolio and working to establish relationships with referral sources.
---