Illusionist Matt Adams kept the crowd entertained during the 2019 First National Bank and Trust Promise event.
The magician with a message performed for a pair of DeWitt County high schools, as well as at a youth rally as part of the bank's second Promise event.
Adams performed and spoke to about 700 students at Clinton High School and 120 at Deland-Weldon High School. Another 35 attended the youth rally.
"Everything went really well," said Adams, a master illusionist who has traveled the world telling stories and sharing his gifts of magic.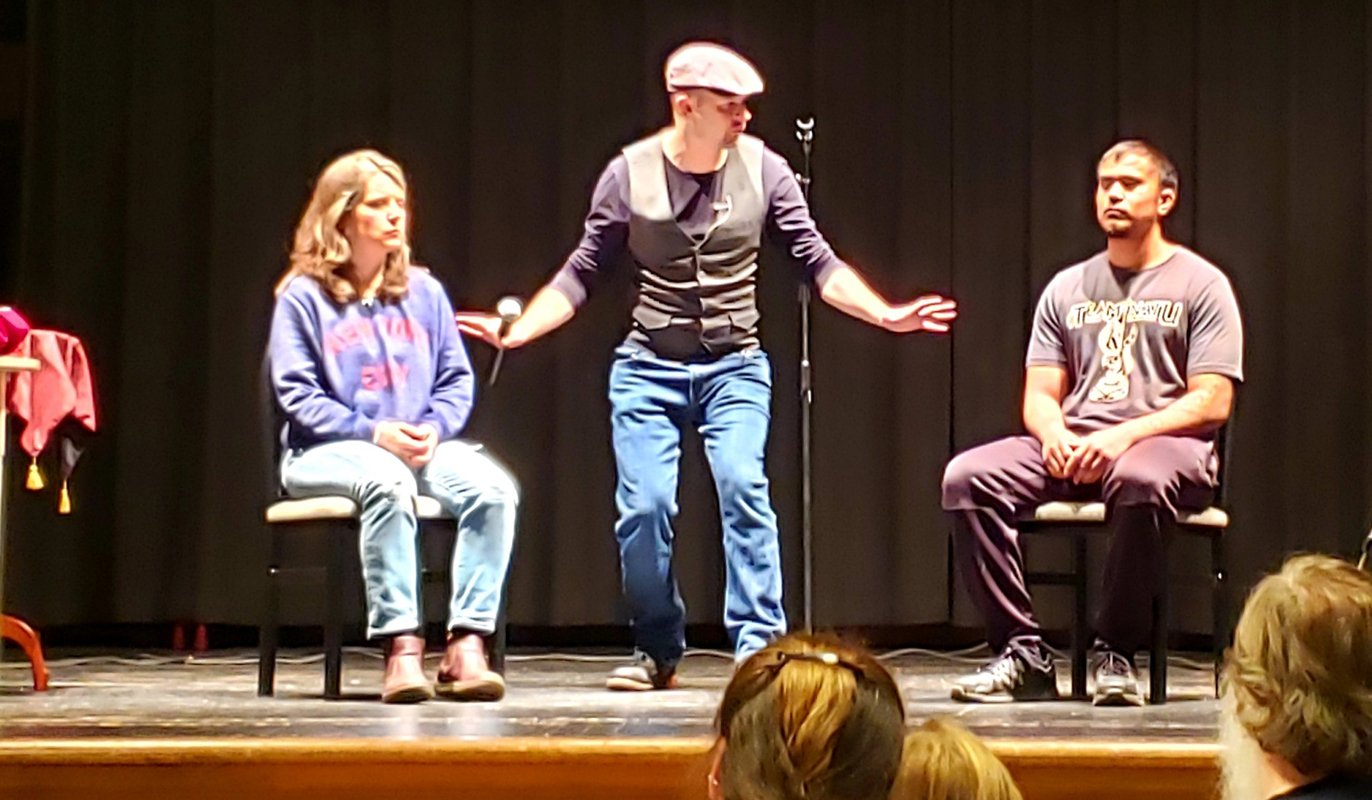 Adams is recognized in the magic community for his groundbreaking work on the Illusion Repository, a clearinghouse of information for the magic industry. Adams has also produced several online magic videos, including a very popular tutorial for coin manipulation. His viewers now number in the hundred thousands.
Promise is an event sponsored by First National Bank that works to bring in an inspirational speaker to local schools to speak to area youth. The bank invests 10 percent of its pre-tax earnings into the community, which includes a focus on youth programs for the area it serves.
"FNBT Promise is a unique event that focuses on bringing out the best in yourself," said Rachel Costello, vice president of banking for First National Bank. "It is motivational, emotional and empowering."
About First National Bank and Trust Co: First National Bank & Trust Company is a community bank located in Clinton, Illinois. Dedicated to community prosperity, the bank was chartered in 1872 under the name DeWitt County National Bank. The name was changed First National Bank and Trust Company in 1974, and was acquired by TS Banking Group in 2017. With $186 million in assets, First National Bank is dedicated to community reinvestment and gives 10% of its net income back to the community. For more information visit firstnbtc.com.